♪ the Day After~ Yimura

...from my travels around asia. Not backpacking, thank you very much. I do enjoy my hotels. LOL. [but not in THAT way]. Trust me. I've neglected this a bit because i've had literally no internet and when i do i gotta do loads of random important shit like online check in, which is a pain in the arse. That freaking travel company will be the death of me soon. What kind of travel agent gives two families 5 bookings, one family per booking, it's NOT hard. Instead, it's 3 people on one booking, then 2 people on one and then 3 separate individual bookings per person. that not only wastes paper but my time. Time is precious.

On the subject of time, Sitting on a plane for 12 hours is amazingly slow and loses alot of precious time, you're just sitting there on your arse. =_=. LOL. mY arse is GONA be SOO fat, i went on 6 rounds of flights, going to Hong Kong, Korea and Malaysia then back to Europe respectively. So here's my lowdown on these asian countries.

Hong Kong
The metropolitan capital of Asia, a good place for many prospective business as it is an international port. It is also known as the culinary capital of Asia, delivering the finest from all over asia, whether it is shanghainese, japanese, korean, thai, Sichuan, Malaysian and vietnamese cuisine. It is simply amazing, and it is hard NOT to get fat in Hong Kong with the amount of choices. Luckily, the main form of transport is underground and bus number 11 [your legs]. Hong Kong people are amazingly rushed and hence will walk fast, traffic lights are quick as lightning and so, you will get fit. Shopping centres are laid on every block in Hong Kong and feature famous brands such as converse, chanel, bvlgari and many others at a fraction of europe and america's price. Personally, i find skincare is still a tad on the expensive side, but nevertheless, i still spent $2000HKD[£100 approx], it's still cheaper than the UK by a great deal. Gadgets and technology is also cheaper, BUT seeing as it is Olympics year this year, things are a little more expensive. Its quite sad really. LOL



South Korea
Made famous by the amazing drama of Dae Jeung Geum, hence the reason why it is a desirable place to visit by most chinese/japanese/far eastern people. The money is surprisingly cheap, but the lifestyle is quite high. In comparison to the UK, it is a bit cheaper but money is in 1000's and hence SOOO hard to count. It's on par with japan, except, disappointingly, the tour we followed didn't allow us to go any historical places such as palaces from the Chosun era. So wandering around seoul wasn't very fun at all. Typical Korean cuisine is also very boring-hotpots mainly, and the occasional indoor barbeque with not alot of Flavour,most of the flavour is from the side dishes, most notably: Kimchee and Pickled radish which varies from each person making it. Apparently, there are 200 kinds of Kimchee in Korea. THATS the secret to all the skinny girls in korea. Oh man, Seriously, a girl could kill herself there, self esteem killers- ALL OF THEM!. Shopping in Korea is quite enjoyable, alot of skincare ranges, the koreans are known for their killer ski, so the best buy in Korea is SKINCARE, MAKEUP, and cosmetic surgery. LOL. Brands just limited to asia, and are headquartered in Korea such as Skinfood, Missha, etc sell it cheaper in Korea and give you LOADS of freebies.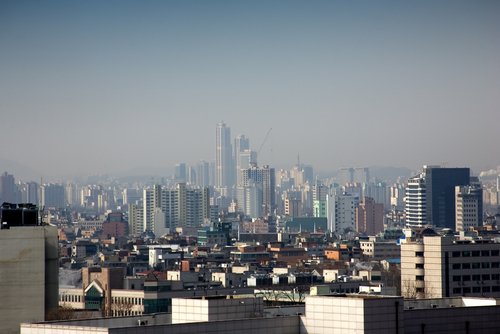 Malaysia
I've been here many times, like Hong Kong. It's part of my mother's heritage as she was born there. Malaysia is not as hectic as HK or SK, its a good place to relax, eat good food, big portions of food and do whatever. Maybe i'm saying this because I stay with family. But nothing's better than home cooked food. Visit the isolated places, such as Tapah and the infamous Cameron Highlands which reflect the british climate. it really does loosen your whole body. I did get fatter in Malaysia =)
I recommend trying Durians and Mangosteen, which are LOCALLY grown, also lychee- none of the syrupy canned stuff, the real deal.