Ragoo~Kings of Leon

KYAAAA.
I think I've been too into the korean entertainment scene recently. [Like epik high and ulzzangs and Gmarket and all that shiz] and thanks to the ulzzangs
I'm convinced I need
-Rhinoplasty, to get smaller, cuter, more refined nose
-Jaw surgery, my jaw line is WAY square
-Cool hairstyles
-Cool fobby clothes. >.< -and a good photographer XD so here's me with what i want, [minor photoshop

before-
jaw way to square.



after-
rhinoplasty and jaw surgery [fake of course] XD and changed lighting, see i don't even want my face to change that much. SEE I HAVE REASONABLE DEMANDS. Though i think i lost a bit of character with the after ver.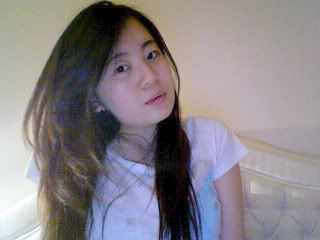 it would be cool if i looked EXACTLY like this. XD