I'm 19 todaay [ahlessa- you got it wrong, today is my birthday, not late at all xP]

Started off with a total bang. My amazing friends popped over at midnight to surprise me with cake and goodies on the first day i popped out in the world. thank you a million times. =D

Birthday lunch-pizza, youtube and chicken dippers=WIN!
and then off to watch the amazing joan play amazing badminton, something i'm really bad at and should try and have a go at, if i wasn't so ashamed of my lack lustre skillz.

And theeenn birthday drive? and birthday dinner with the townley crew at UKC. THANK YOUUU. and my mother bought me an AMAZINNNNGGGG BIRTHDAY CAKE, [B]WITH MY NAME[/B][=WIN]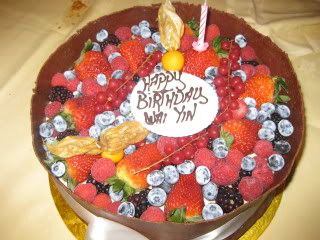 LOl, this blog post is brought to you by illicit use of wifi that does not belong to me. woop woop.