CONTEST IS EXTENDED UNTIL FRIDAY 2ND MAY!!!!
Click here for details about the contest.

If you are entering, leave me a comment under this post OR on the original post about this contest or

ALSO here's a peek at the prize [unfinished, got to get a few more goodies]-it's pink themed. =)



Here's Monday's EOTD.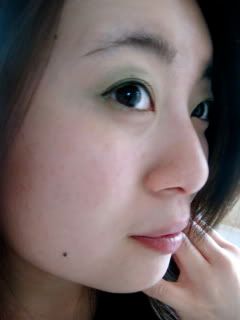 Mushroom BB cream
Rimmel concealer in sand
Eyeshadows: barryM Dazzle dust green/NYX lime pearl.
BarryM Liquid liner