Todays FOTD is for work. Quite light and simple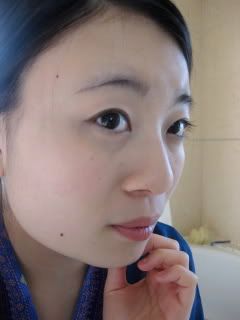 -Skinfood Mushroom bb cream [I'm running so low on these, i gotta stock up in hong kong this summer!]
-Color palette black eyeshadow to line the eyes[its quite faint but i don't do harsh lines for work!]
-Estee Lauder Sumptuous Mascara[Holds my curls all day]
-Vaseline on lips
-Rimmel London concealer stick in sand.

Here's a few pics of my work clothes, I work as a waitress in an oriental restaurant. We mainly have thai/malaysian style clothes, this is mine and its malaysian style, its great for hot sunny days like today.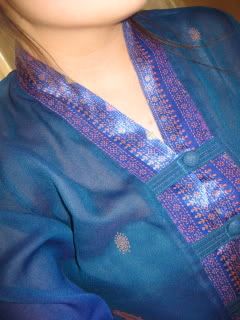 Close up of the shirt, its well old, but it still looks pretty. It's see through too so i have to wear a camisole underneath to be decent. =)