Before i get started, I'd like to declare my love for freshly baked bread. Bella italia's one that is. So, i popped up to central london for dinner with a close friend on friday and decided to try the italian chain. Mains were crap. BUT THE STARTERS, OHMYGOD. the starters were on a whole 'nother level of OMNOMNOM. [Yes. I just said that sentence, but the bread deserved it.] it wasn't called Pane Bella [Beautiful bread] for nothing!

Check out the food porn


Yes,I did share it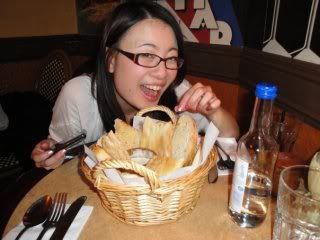 We then headed off to Chinatown, after a stroll around soho and covent garden. Bubble tea and pudding soup galore. Although the sesame paste pudding looked a bit weird. It's supposed to be charcoal black..but this one...wasn't....
[L]Peach and Mango Bubble tea [R] Frothy green tea bubble tea



anyhoo, the main course of today's blogpost is courtesy of my skincare plan i got from shiseido a while back.....WAAAY back in 2008, but it's got some nifty tips on the back. I don't have a camera battery atm, its dead so i just taken a mask from google and edited instructions onto it. Forgive my nasty juvenile scribbles.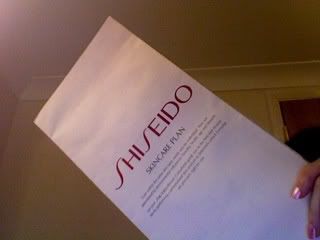 So, here's what it says:
Massage can help boost skin metabolism, stimulate healthy blood circulation and revive tired complexion. Apply about 1 teaspoon of massage cream after softening lotion [I just use moisturiser] 6 continuous motions is considered 1 time for each facial area, repeat 3 times.

LONG FACIAL MASSAGE: i do this twice a week
-3-5 minute massage method, using middle and ring fingers

1. FOREHEAD
Massage with circular motion from centre of forehead finishing with sligh pressure on the temples.



2. NOSE
stroke both sides of nose, massaging around nostrils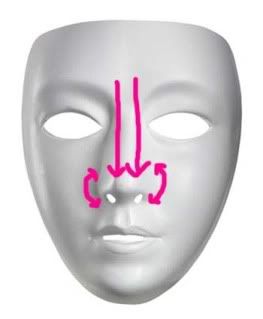 3.MOUTH
Massage from centre of lower lip to edge, bringing lower lipline upward releasing fingers in a forward motion.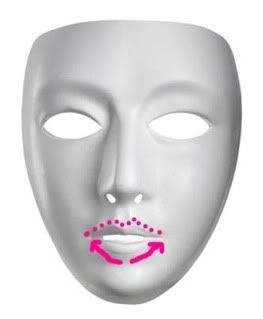 4.CHEEKS
Massage upward and outward in circular spiral motions without releasing fingers from face [LOL LOOK AT THE CRAPPY DRAWINGS HAHAHAHA-sorry!]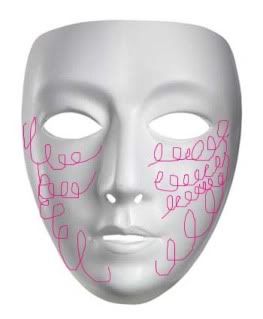 5.EYES
press inner corners below each eyebrow massage around eyes and finish by pressing temples



QUICK VERSION
-1 minute-what most people do daily. But hey, it took time to, uh, scribble lines on.

1.Massage about 3 times to lift from chin, up and around lips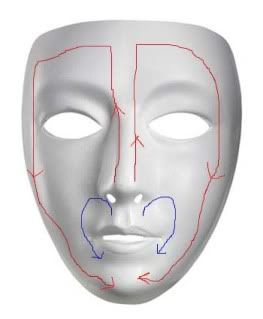 2.Massage about 3 times on cheeks in larg circular motions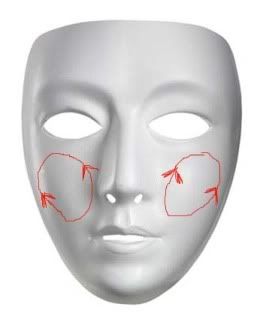 3.Massage from undereye area to forehead about 3 times [my drawings fail...more..here]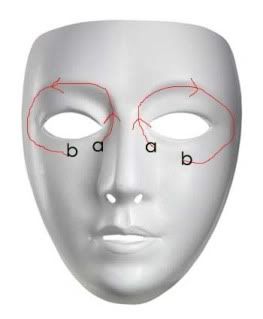 4.As the last step, glide fingers gently across face to soothe stimulated skin




Well, these are amazing steps to fight anti ageing, well, make you grow old gracefully. =D I hope it helps.

Facial lifting diagrams in the next post