I've been meaning to post this, mainly because I loved using my dad's DSLR camera and took photos at every oppurtunity. My dad had some friends round, and so we decided to head up to the British Seaside in November. (Yes, I know) So off to WHITSTABLE we went, to try some home grown oysters. =D. Whitstable is a town at the end of the Thames Estuary, towards the North Sea, a little fact for you! It's quaint and small and i wouldn't like to live there.

It was a gloomy day, not a great day to walk by the seaside. In fact, it was blistering cold, But i did manage to get some atmospheric pictures of the location.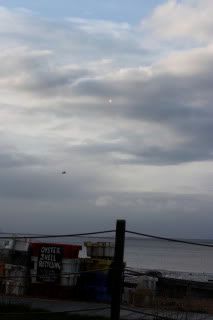 lets get down the to main focus: the food [some are phone pics/ some dslr- you'll know the difference in quality =)

They have PILES of lobster. =) This is just the display.



Grilled Fish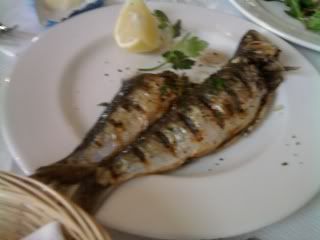 Good ol' Fish a chips, a true british seaside classic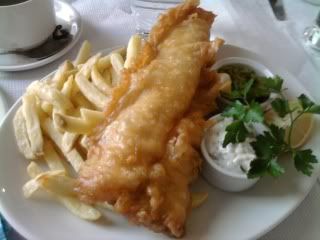 Scallops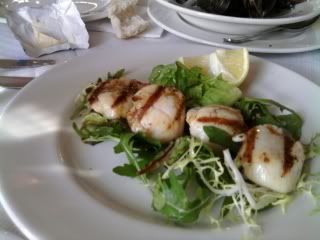 Moules Marinaire. =) Mussels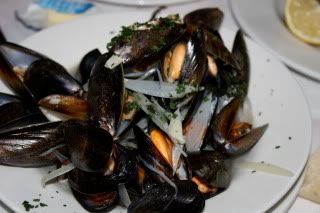 Oysters, we had a dozen and half between the 5 of us. =)



tomato salad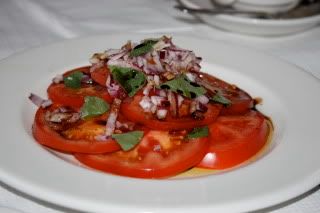 We then travelled down to Hythe but got lost and after that i don't know because i fell asleep.

If you've got this far, My blog isn't just about makeup and beauty, but also what i find interesting and good, so im expanding my horizons here. =)