If you haven't joined my giveaway yet [prizes include SLEEK, PAUL AND JOE & M.A.C!]
CLICK HERE

I do love a night out. Love the dressing up and making up and also the dancing. Sadly, I give in to drink. Drink always wins, i don't know whats wrong with me! I go to the bar, intending to get a soft drink and out comes 'a vodka and orange juice please!'LOL Bad but i only have 2 glasses max! I don't promote drinking at all, if you think badly because of me from this post, I'm only being honest!

Anyhoo, Dress from HK and Shoes from China. No more information about that.



FOTD (I do look a bit worse for wear, and a bit shiny but I need a new camera!)
My friend's face has been stamped out for consent reasons.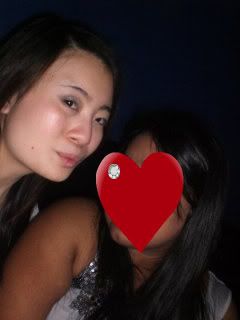 MUFE primer
Shiseido Dual Balancing foundation: Natural Ivory
Benefit Coralista
beautymaker Concealer
Benefit Boiing concealer
Muji brown palette
Benefit Recess creaseless cream
Bourjois lipstick [forgot the shade]

LOL most of my products are alphabetically started with a 'b.'