Firstly, HAPPY NEW YEAR READERS! [AND WARM WELCOME TO MY NEW FOLLOWERS!] And secondly, I'm Sorry for being M.I.A. Its' just so hard to get back doing...well, anything after the holiday season. You know food, frolic and more food just gets you stuffed like a turkey, unable to move for a few weeks. Plus the fact ALL OF MY TECHNOLOGY DIED. and my modem is half dead, so this might be a non posted post. Additionally, if you wanted to know more- My macbook died, and was in repair and most of you know by now my camera is lifeless too. This year, I think technology's resolution to me is to 'Stop Breaking down.' So im behind on an essay and thus procrastinating even more so on here.

My life is clearly wonderful. But amidst that 'wonderful-ness' I did manage to borrow my Dad's DSLR camera which means, I was able to document alot of stuff.

So, Let's get down to BIZZNIZZ. =)

I like to say THANK YOU to both the lovely MISS XPPINKX and my beautiful secret santa, the infamous Miss Katy
all the way from canada!
Gifts: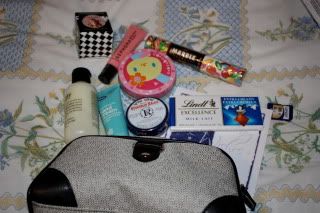 I got more BENEFIT CREASELESS CREAM [which was on my wishlist]! I love Katy. =D and the much raved about rosebud lipsalve. I also got a hand cream- totally saved my hands this winter. my right hand has been sore and crackly. BAD TIMES. katy also sent me the philosphy cleanser, MY GOD. its BRILLIANT. [I may do a review!]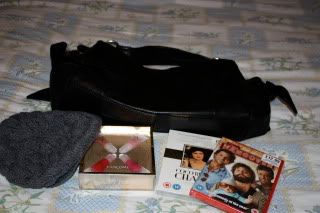 Family Christmas Presents: I GOT COCO AVANT CHANEL on dvd. =D I love it. totally fell in love with both boy and chanel. A much needed bag and hat from my parents, and some lancome lipglosses [I actually wanted the hypnose senses perfume set, but hey, lipgloss is good]

Festivities and food galore at my family party, and also disagreements.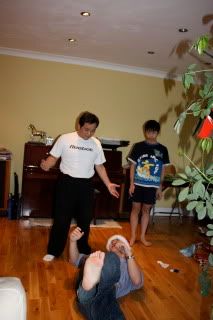 We beat our children, even on christmas. [Kidding, they were heading off to go snowboarding the day after, so my dad was teaching my brother how to land]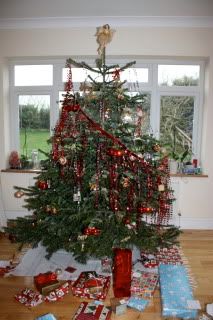 I have a thing for trees, we get a REAL christmas tree every year, and it smells WONDERFUL!



The luxurious brunch, good cheese with crackers and some scottish smoked salmon, and some GODLY bacon and cheese rolls.



There was a second table of this too. =) Hotpot. =D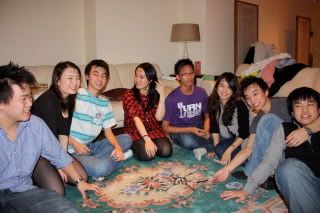 Silly games and some karaoke [Not shown]

So christmas came and went, and in rolls 2010 [twenty ten sounds SO cool]
and january means SALES. which in many a woman's mind means: BUY BUY SNATCH BUY BUY. =)

Here's the collective haul

Some clothes. From Zara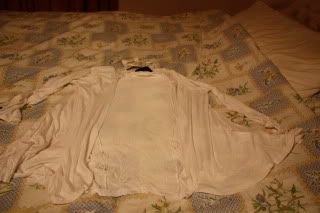 From New look [and a bag]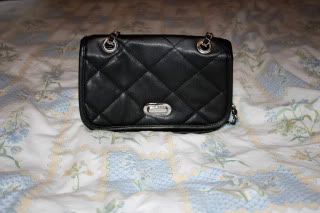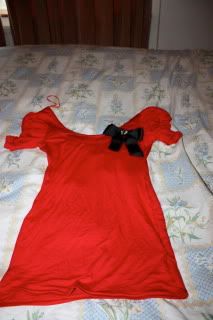 and a shu uemura limited edition palette down from £50 to £22. STEAL! Im loving the liners given. =) I need to find a use for the gold shadow. its so beautiful, i don't want to touch it.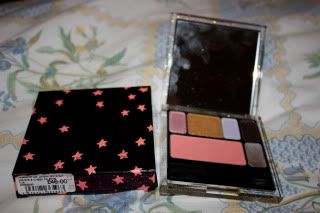 So thats my LONG ASS post. Will finally get round to doing the giveaway soon. =) and also some OOTDS and some more!

Until i next post, Take care, and if you're living in the Northern Hemisphere KEEP WARM!

I will try to answer all my readers comments/questions as a resolution. =)