"Take That Vaseline! I am TINTED."

Ok, so maybe when I'm asleep, my Lipbalms in my makeup drawer fight against each other....Ok, well maybe not. But a Girl can dream, can't she? My lipbalms don't really battle it out by themselves, but it would be cool if they did.

I have TONS of lip products, most of it is either lipgloss or Lipbalm. Lipbalm is my lip savior during the freezing cold Winter months. I hate flaky chapped lips, it's horrible and looks disgusting. I want kissable lips (alas, i have no one to kiss! *faints*).

Here is my collection of lipbalms, i haven't included the classic clear vaseline just because, well, it's vaseline. Do i need to say more?

The lipbalms up for battle are:
-Vaseline Rosy lip
-Smiths Rosebud Salve
-Superdrug little Blue Tin
-The Body Shop Grapefruit lip butter
-Korres Jasmine Lip butter
-Paul and Joe Lip treatment

Once again, i apologise for the photo quality, my camera is officially dead, and thus i had to resort to using phonecam because i just love blogging! In no particular order, lets get this party started.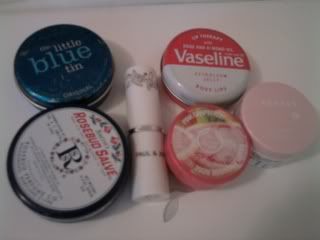 First up for critical analysis is VASELINE ROSY LIP

-This lip tharapy from Vaseline contains Rose oil and Almond oil, it's also tinted for that glassy rosy look as well as being a lipbalm.

My thoughts: When i saw it in boots, I just had to buy it, Pink Vaseline! and it smells really nice, really flowery, but its quite light so the smell should disappear as soon as it goes on. It's actually a really nice alternative to the normal vaseline, it goes on a lot smoother due to the oils. My only concern is that it is quite oily and sometimes it doesn't feel that pleasant, But overall I think this is a great part of the vaseline product line. pricewise: it's a brand name so it's a little pricier coming in at £1.49.



Second: Smiths Rosebud salve

My thoughts: I actually received this in my SS gift from Katy. and I've fallen in love with it. It has turned out to be my HG. It's tinted, and it smells really nice and it WORKS. Chapped Lips AWAYYY. also doubles up as perfume, dab a bit on your collarbones and temples. But its not for people who hate strong smells, it is quite strong. Winter MUST HAVE. But with amazing HGs comes a hefty price. It's currently selling for £7 on asos.com. Thats pretty steep for lipbalm!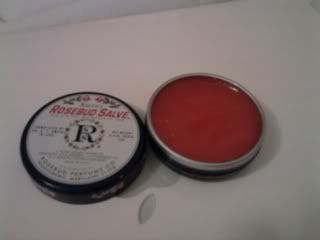 Third: Paul and Joe Lip treatment

My thoughts: This was actually from my first asos order[the one which my toner leaked, so they sent me another one which I'm giving away in my 100 follower giveaway] but i kept the lip treatment as it was the only thing that wasn't affected by the toner. Unlike the others, this one is NOT tinted. I use this at night, I don't believe it has done anything for my lips, but it feels good. It reminds me of vitamin E lipbalms, which are most possible cheaper. I would give this one a skip.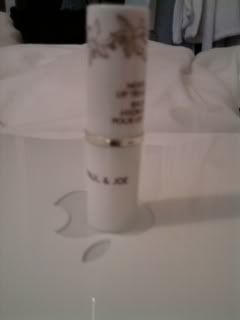 4th EOS lipbalm

My thoughts: this is Christine's hg lipbam. It is pretty damn good. It was my HG for a while(you wouldn't see me without it!], it does solve the problem of chapped lips and it's got a pleasant smell. I think it has avocado extract in it, avocado oil is supposed to be moisturising. They are retailing at some space NK stores, although i can't find it on their website. The states are selling it for $3.99. Pretty damn good bargain since it never goes down. I've used it for months and it's STILL the same height!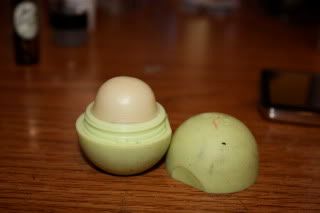 5th: Superdrug little blue tins.

my thoughts: so here come the cheap version of vaseline at a fraction of the price.79p to be exact, the cheapest of my lipbalms. It does exactly what vaseline does, but how hard can potting petroleum jelly be? It works against the wind, however, you'll probably wouldn't be reaching for this for EXTRA chapped lips. It doesn't do anything. It doesn't stay on as long as smiths.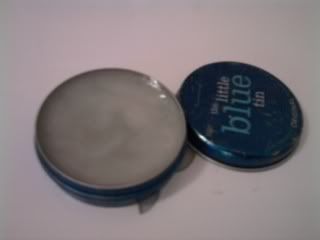 Let's move onto my butterz of my collection. I love lip butters they're thick, which means they do seem to be more moisturising and they're effective.

The first of my butters under analysis is The Bodyshop Grapefruit Lip butter

My thoughts: The bodyshop is famous for its natural ingredients, but do they really work? I don't think they work as well as they claim to be, especially with its wide range of flavours. This can be counted as a good thing, there is a choice, but grapefruit smells nice, but as a product doesn't really do much for me. Its more refreshing for lips than helpful. Perhaps if i bought a nut based one, it would have been more effective due to its natural oils but i don't see how grapefruit helps, perhaps hydrating? again, it is quite pricey, but i don't know if thats because its a brand or because it just is. But i'll admit, it has pretty and economical plastic packaging. It retails at £5.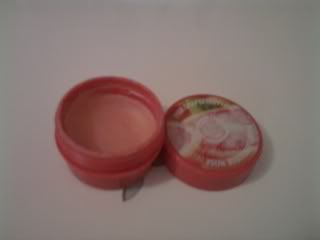 And my latest squeeze in the lip butter world: Korres Jasmine Butter

My thoughts: again sent from the states by Christine.Korres is a famous greek brand that has taken the blogging world by storm and i can see why. its packaging is simple, its products are effective, and smells wonderful. I love anything to do with tea and this lip butter smells really aromatic. My only concern is that the pot is a bit high, i'll have to dig when it's on it's last legs. But it's not yet. I only received this a few weeks ago, so i haven't had a proper chance to fully examine it. It retails for £6 at asos.com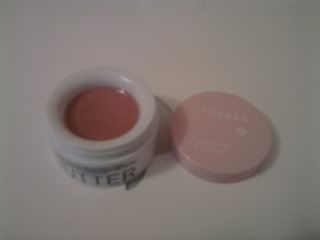 In comparing all of my balms and butters, I really do highly recommend the smiths roasebud salve, it is THE most effective of the bunch despite the high price. I wouldn't purchase paul and joe lip treatment again, with so many other choices. Im not a big fan of the lip butter from body shop but i'm a sucker for the wide range of flavours. Okay, scratch that, i'm a sucker for lip products, the amount of lipglosses i own but never use is shocking! I am slowly building my lipbalm collection up though!

I hope this helped you on your journey to kissable lips.