I love selfridges, but the crowds in there kind of annoy me. I'd rather go when it's quiet-when it's noisy, I just want to get out of there. Am I a little claustrophobic? I guess I am.

But that didn't stop me heading to the infamous London illamasqua Makeup counter. It was too hard to miss, the glamour of the counter staff was AMAZING. They were so nice, If I had more money I would have thrown more money at them, for definate. I LOVE LOVE LOVE THEIR PRODUCTS!

However, I only limited myself to one product, a cream blush. I've actually been lemming for cream blushes for ages, My skin gets so dry, powder blush just looks AWFUL! I picked up the aptly named SEDUCE, because it certainly seduced me away with the colour and its texture! It's all buttery and good and blends like a dream. Now, I've just got to learn to apply evenly....=)

the blurb given with the product: Tease, hypnotise, use to effect. Highlight your cheekbones, shape your face, build and blend with fingers or a brush to create the colour intensity you desire. Use over foundation for impact, or under for a captivating glow. However you apply it, be daring.

the colour is closer to a warm rose pink.

In its classic packaging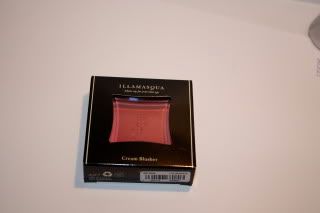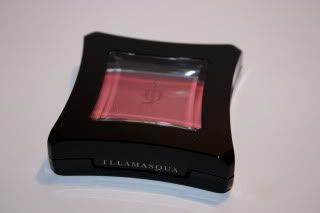 That's alot of product!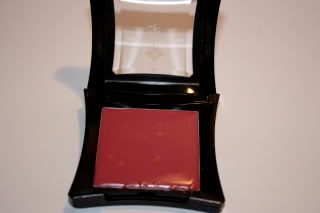 THE SWATCH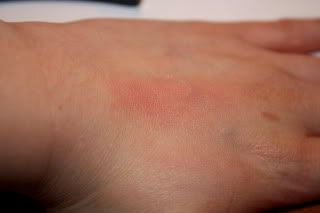 I actually found that a little goes a long way and its v. buildable.
I am DEFINATELY going back for more....