I mentioned this in my malaysian goodies post and so many people were interested in seeing this book, so i took the liberty of snapping a few shots of whats inside the book. I'm still working on recipe translations so they should be up soon. My chinese is diabolical. I'm actually making mapo tofu tonight for dinner and that kinda reminded me to post this post.

Question: Do you reckon its okay to use the tube tofu for my mapo tofu dish, cuz all the ones i've seen and eaten are all cubed. and this is cylindrical....

Mapo tofu



a few topping ideas to eat with silken tofu- tofu has a pretty clear taste to the palette, so it absorbs any kind of flavour you add to it, so effectively you can put any topping on top.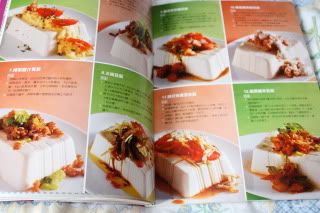 Tofu Omelette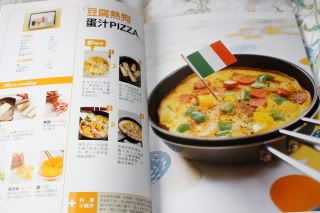 =)