Yes, the post title does warrant a smiley face. The photographic quality of this post does not.

(I am using my phonecam again, no camera still, but I will be armed with my DSLR (Yes, my fathers, but he never uses it so its now mainly for my blog use.)

Anyhoo, I hit pan on quite a few items. Here they are, in their empty glory, with a little snippet review added on. Enjoy!


Shiseido The skincare Hydro lotion. I've been using this since I was 18, I've always had a backup but I don't this time. I want to experiment with other toners in the market. But if you're looking for a foolproof toner, this is THE ONE. it has never failed me, the consistency does change alot, but maybe thats cuz I move it around alot. There's no fragrance and it does hydrate your skin after cleansing. However, since I'm experimenting, any recommendations for toners?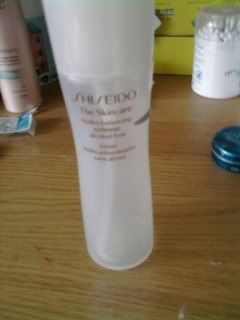 Bliss Hand cream- I got this from secret santa in December from Katy and I ABSOLUTELY freaking love it. But they only sell the large size in Selfridges at a whopping £18 so I'm apprehensive to buy it again, but it is the only hand cream that i feel has amazing and quick results. Winter hand-saver for sure.



Soap and Glory, The righteous butter-sample sized- when I realised I left my massive proper sized one at home, I panicked and ran out to buy another one. So in a way, I haven't really hit pan seeing as I'm going to scoop out of my larged sized one so I don't have to lug it back to uni...but I emptied it out. this is a LEGENDARY body butter, it does wonders on my skin. (even better than body shop, dare i say!)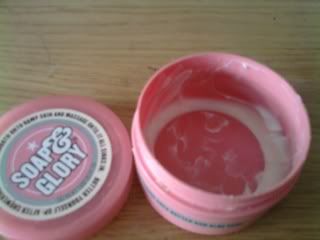 Benefit duo.- Well, does this count as cheating I did hit pan on the boi-ing part of duo?...My daily concealer, it does make a difference, but my panda eyes are far too dark to be covered completely but its the best i've used so far. Again, Benefit has never disappointed. Okay, actually, not too keen on the eye bright part, its a little chalky at times....all in all it was a well thought out gift from Christine =)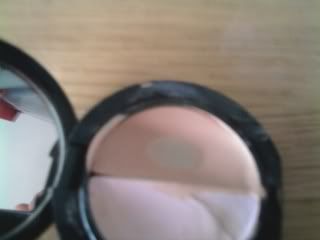 In other news, Check out my retro hoover. Our current hoover broke so our landlord came over with a replacement. I think the 70s want their hoover back, like now.




FTC: All items, unless stated were all bought by me, or sent via blogger swaps. I am not endorsing any brand under any contract.

(and yes, I will promise my photo quality will be better in my next few posts.)