So I finally got round to getting some decent photos done with the DSLR and also doing a substantial Blogpost! YAY for me.

Now Estee Lauder's Take it Away Makeup Remover has been sitting in my pile of 'doing absolutely nothing, yet only tried when playing with makeup.' I finally got around to using it everyday, and I must say- It melts away EVERYTHING, including the toughest of the tough.



So what does it claim to do? Well, it's suitable for all skin types (all in one formulas scare me..) and it is specifically designed for longwear and waterproof makeup removal. Apply to dry skin, rinse off, or tissue off.

Sounds simple and efficient enough. So this is not just a 'let's just talk about it' review, this review is JAM-PACKED with obstacles for our contender to overcome. Ok, Perhaps not so epic,

I'm chucking this in the deep end. We all know Japanese mascara formula as hardwearing, stiff and very very hard to remove. So here's the mightiest mascara I use- Shiseido MM gorgeous lash wing. Yes, The Big Guns.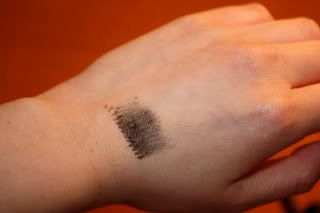 and the results? -2 swipes later- Absolutely Amazing.



To be honest, when I first picked it up, I was not convinced, call me a makeup snob but I've never found a remover that works on MM and thus making me resort to buying a specific Asian Brand remover, which is usually quite oily/greasy. But Estee Lauder melted my mascara right off. and also my heart. The consistency looks quite creamy, but in fact it is the opposite. It's an incredibly light formula for something that claims to remove hard wearing makeup, but it works. It's like water on the skin, so its great for sensitive skin types like myself. In addition, it doesn't leave any residue, it melts away. Its gentle on the skin too, no pulling involved. I'm truly a convert.

The Unsuspecting Formula.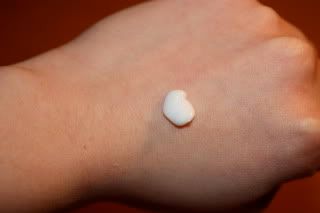 I paid £18 for 200ml, and I think thats pretty darned Impressive. Highly Recommended!

Anyhoo, I went out to meet some blogger ladies today for a casual Dinner at Bar Shu. Here's the FOTD. Quite natural and boring but I'm not looking to impress so it's all okay.




Products used

Face
-ELF powder brush for buffing
-Shiseido Dual balancing foundation 020
-Shu uemura Powder
-Hanskin Glossy Magic BB (highlight)
-Muji baby pink blush
-Shiseido face creator- bronzer to contour

Eyes
-Benefit Creaseless cream/liner- Recess
-UD Mushroom
-UD Drink me, Eat me
-Cathy Cat blending brush
-ELF concealer brush
-Shiseido MM Mascara
-Shiseido MM Automatic Liner

Lips
-EOS lippbalm
-NYX lipgloss in Peach

Now, that was one heck of a post, length wise.
I've got some Hauls and swatches in the next few posts. Stay Tuned and Take Care!

x

FTC: The Makeup remover was bought from the counter, and not free or endorsed by Estee Lauder.