I'll admit, I don't own alot of M.A.C products, but I really like the 2010 collections, especially the pearl glide liners.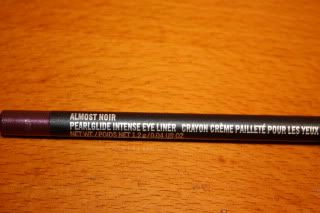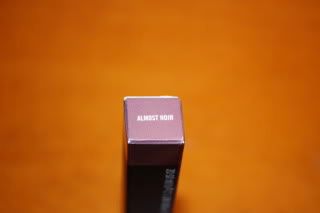 I was in London and I managed to pick up a pearl glide liner in almost noir. Surprisingly, it was the least popular out of all the liners, but I did swatch all of them in store and it is a really underrated colour. I want more people to love it, it's a great colour! I can hear you all thinking: So, what is the colour? Its a purple maroon brown with lots of pearly bits in. The only complaint i have is that sometimes i feel it's quite gritty, But a good primer should do the trick

To be it's elegant, alot of warmth, probably best for the autumn season. Maybe thats why its unpopular? Either that, or my makeup style is just boring.

Swatch
My swatch does not do it justice, Will do an eotd when I get better lighting.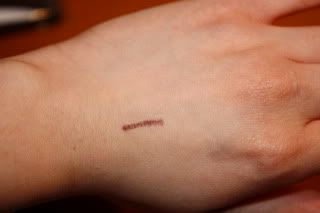 So, what are your thoughts on the M.A.C pearl glide liners?