Another one of my posts that I intended to post before my exam hiatus.

I've been really into cleansing oils, my first experience was the DHC deep cleansing oil samples and I loved it, it was thick, really great at emulsifying and also left my face squeaky clean. Since then, it's been a downhill route to splashing money and time on trying out cleansing oils.

When one thinks of cleansing oils, the brand name that pops up is probably Shu Uemura. But the prices aren't exactly friendly for a student budget and if it doesn't work, it would be a horrible loss of money. Thankfully, the legions of beauty bloggers are the best kind of support. Old Cow from Worship the house of blues kindly sent me a sample of Shu's cleansing oil. Thank you, Old Cow! Not only that, she sent me a few masks to try too! She's so generous! Please visit her blog at www.worshipblues.com! (probably one of the most eloquent bloggers I know!)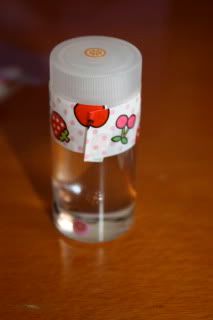 Extra Musings:
In comparison to the DHC, Shu's cleansing oil's do not feel as luxuriously thick, in fact a little watery in comparison. It still does a great job in melting all the war paint, but I don't think it'll ever beat DHC, in both feel and price. But then again, it may depend on one's skintype.

I think Old cow sent the high performance balancing cleanser, although I'm not entirely sure.
Ingredients:

paraffinum liquidum / mineral oil , isopropyl myristate , c12-15 alkyl benzoate , peg-20 glyceryl triisostearate , dicaprylyl carbonate , ethyl oleate , sea water , prunus cerasus / bitter cherry extract , tocopheryl acetate , polysorbate 85 , peg-6 diisostearate , glycerin , capryl glycol / caprylyl glycol , propylene glycol , menthoxypropanediol , linalool , parfum / fragrance



I'd also like to add a note of warning, cleansing oils are a hit and miss for everyone who uses them depending on your skintype, more so than normal products like cleanser or moisturiser, in my opinion. (PLEASE do NOT quote me on that) In fact cleansing oils have been criticised in the past years because it contains mineral oils and parabens. The latter supposedly being carcinogenic. so if you're trying to avoid using such things, I'd give this a miss! Also there are a few stories floating around in the beauty blogger community that it does break a few people out. Fortunately, I haven't had this problem, but then again, I haven't had a bad breakout from a product since the Paul and Joe moisturising milk.

Following on my cleansing oil obsession, there will be a review post on my full sized MUJI cleansing oil coming up in the next few days!