Yes, I know, my post titling fails. I'm sorry. I couldn't think of a more inventive title.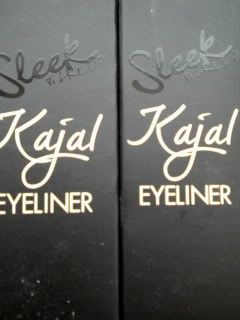 Sleek Kajal Liners are actually part of Sleek's newer line of products and I was actually sent these because I had won a competition, and the lazy me FINALLY got round to playing with them.

If you're like me and wondering what the heck is a KAJAL liner? I did a leeeee-tle bit of googling to save time. It's basically another name for Kohl.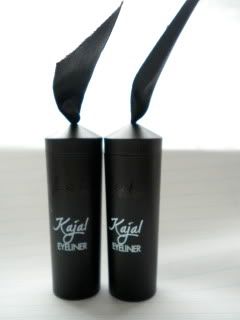 Sleek's description: this uniquely chic product is an ultra creamy, highly pigmented and long lasting eyeliner.
OOh, the description is hitting ALL the right notes

Glides on effortlessly whilst emphasising the eyes with intensity.
This product can be used as an eyeliner or smudged on to create an eyeshadow look
Dual use, I'm really getting excited now!

Directions: Apply at an angle, in order to avoid the point from going blunt.

The shades I received: Nocturnal and Odyssey, Black and Purple respectively and I think that's all the shade choices for the moment.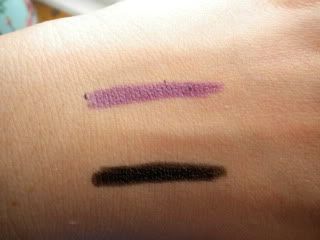 So Does it do what it says?
The product is really buttery, and it does glide on easily so points for them. In fact, it's so soft, it's quite easy to get carried away with, it's like one big fat pigmented crayon, so don't get too carried away and end up like amy winehouse batwings. But I found that if you're only using it as eyeliner and you have mini asian eyelids like I do, I get a massive transfer of product on the top of my lid. In addition, with the kajal liners, it's not really one to be using for precision, I'd stick to my gel/liquid for that.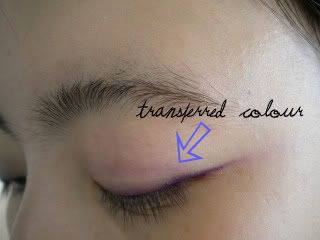 Extra Musings
I really adore odyssey, the purple colour, I think it looks really unique on eyes, but I can't see me wearing it in the near future but I'm not giving up on it just yet. I'm loving the packaging too, it's...well, sleek and chic. for a drugstore brand, it's got a great concept and I'm not surprised it's making a name for itself in the blogger community

Ingredients: Japan Wax, Candelilia Wax, Bees wax, ceresin, hydrogenated vegetable oil, phenyl trimethicone, 2-ethylhexyl plamitate, tocopheryl acetate, propyl parabens, iron oxide red, iron oxide yellow, iron oxide black, titanium dioxide.

Did anyone else feel as if it would be similar to carrie's new eyeliner on SATC2? I did, I have no idea why.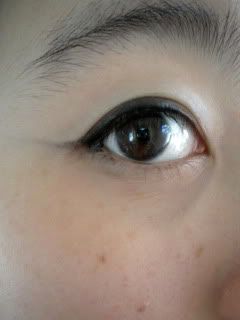 Would you be willing to buy the new SLEEK kajal liners?