Yes, I'm talking about the fairytale that Shiseido Majolica Majorca weaved on my stumpy asian lashes.

Majolica Majorca mascara's have been hot topic on the beauty blogging world since...the beginning of Time and I've been hooked ever since I bought one way back last year- My trusty MM Lash gorgeous wing which is nearly dried out (I'm still getting usage though!). Anyways, across the many blogs, MM has been hailed as 'bomb proof' but with one main concern, it's an absolute BITCH to get off. So I thought to myself as I was browsing- I HAVE TO HAVE ANOTHER ONE!!!

I wanted to get close up shots, but my desk had limited space...



In comparison to the gorgeous lash wing, the lash expander frame+ delivers much more in terms of length. It's amazing at holding the lash all day and the fibers in the formula really make my asian chinese stumpy lashes stand out. However, it doesn't deliver volume. Yet, with it's comb brush, I didn't expect volume. Like other MM mascaras, the formula is again waterproof and keeps the lashes VERY stiff, not really any flexibility like other mascaras in the market.

Top: lash expander frame+ Bottom: Gorgeous Lash wing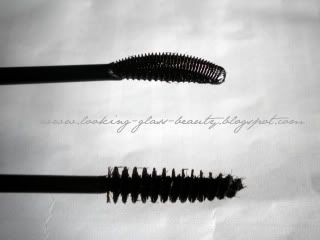 Another concern is obviously the lack of availability in Western Drugstores selling MM. I actually bought mine from www.apopofkawaii.com, the brainchild of Nicnic from Bang bang she shoots! She ships worldwide and offers a lot of Japanese products ranging from high end like Jill Stuart to Drugstore brands like canmake! (I'm not paid to advertise, but I really like the shop and Nic Nic is an amazing blogger!)

Also, MM sells for drugstore prices! I think I bought my mascara for around £8, a little higher than drugstore but not luxury prices!

Here's some BEFORE and AFTER shots of my stunted lashes.
BEFORE- Behold! The non existant spectacle that is my lashes. No, can't see it? Me neither.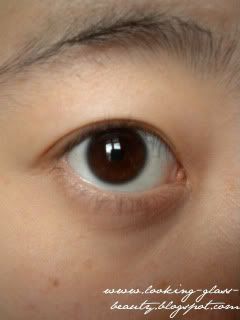 AFTER-TADAAAA



I think the term mascara WAND is very apt for this kinda magic.

I've actually been wearing a very very natural FOTD. recently. It's summer and I'm lazy and working as a waitress, you just want to up and go.

So here's my workface- 'Good evening, For five is it? Come this way please!' 'Would you like to order some drinks, some wine maybe?'



Products:
Laura mercier Secret Concealer Shade 1
Rimmel Pressed Powder shade 1: translucent
Benefit Coralista Blush
Shiseido MM Lash expander frame plus
Shiseido MM gorgeous lash wing (Bottom lashes)
NYX lipgloss in Peach.

Yes, I do try to use mascara on the bottom lashes, trying to use up my gorgeous lash wing
and yes, I do have a nickname for it. I call the two products together: The dream team! (Too much? LOL)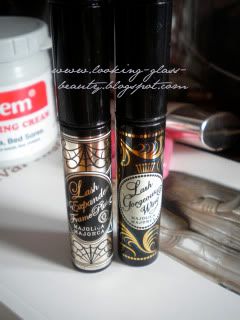 Have you tried any good mascaras recently! let me know in your comments!

Before you all leave: Please check out my friend's blog, she just started!
http://cutlasscutie.blogspot.com