So, I'll be truthful here. I'm a really boring person when it comes to clothes, my wardrobe consists of a medley of black, grey, navy, nude, cream, whites. I wake up in the morning and I like my good ol' leggings, boots and warm sweaters/hoodies. I live in monotone.

What I'm not is-a big colourful person (Language does not count!) or one of those women that have a lot of prints in their wardrobe. I've always found animal print to be quite garish, and y'know, Kat Slater 'ello sweetheart, you look gawjus' type of look. I just don't get it. Yet, Faux fur seems to be high fashion nowadays, in the form of dead squirrel tails as bag charms, wolf hats. I can see why, the weather is SUP-AH chilly.

So, from high couture, what do we learn? Faux Fur Shrugs are in. They're everywhere, in the form of scarfs, gilets, boot linings, perhaps we'll even see it in mother of the bride hats!
My take on it, will try to make it less garish. Hopefully!

However, my mother is fashionista extraordinaire, she's the one that approves/disapproves of my outifts, with constructive comments. (I'm pretty sure ALL Mum's do that!) She'll find things she likes me to wear. (Yes, I know, I'm 21 next year and she still does it!) She managed to find a faux fur shrug last autumn and I've only worn it once. So what do I do about it? I blog.

I actually did more than 6 looks, but my housemate and I meticulously cut a few out because we didn't like one feature of it. These cut ones will be found on my twitter in the next few days, if you're still interested. (twitter.com/yinnie_c)

Jazz up an LBD.



Comfort Chic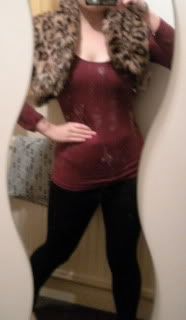 Rock it up.



Slut it up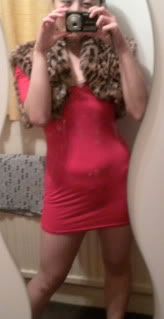 Day at the Ascot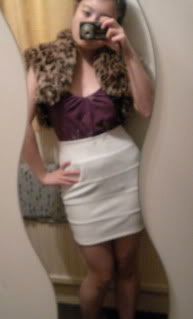 Casual Summery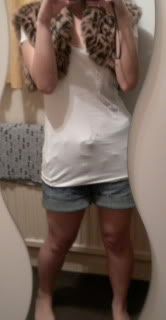 What do you think? Any ideas for Faux fur this A/W Season?