To enter Giveaway, go to bottom of post!

This post is WELL overdue and I apologise profusely to my readers because I have been neglecting this blog in terms of content!

A (H)while back, I was contacted by Selina from B.Liv @ Cellnique ( http://www.blivskin.com/index.php/) to review their line of skincare! I jumped at the chance, but only because I've heard great things about their line and I've never really had the chance to try it. Also, it's a brand from Malaysia, and My mother is Malaysian Chinese and y'know, it's one of those things-"Oh, that's where my mother is from, that means I have to try it" Sadly, I have the great skill of doing that with a lot of products and materialistic things. But I digress.

Anyways, Selina contacted me, and to be honest, I was expecting trial sized products. That's bonus points in my book! I told her that I do suffer from blackheads and pores and also with the British Winter coming up, my skin also suffers dryness. and...
Plop! It lands in my mail!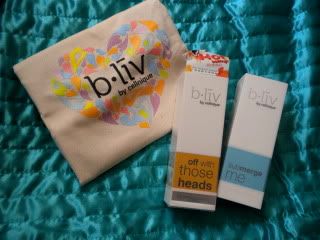 The Products she sent were: The famous blackhead sebum gel- off with those heads!


Price: 30ml: $49USD
http://www.blivskin.com/index.php/blackheads/off-with-those-heads.html

What it claims: Say goodbye to painful squeezing! This light cooling gel promises to remove stubborn blackheads and whiteheads painlessly in just 14 days of application and stop them from appearing ever again. It keeps excessive oil secretion under control and skin irritation will never rule again.

Does it live up to the claim? Well, I still have blackheads and whiteheads after 14 days of application, but I'm not slating it because for removing blackheads & whiteheads, this sebum gel sure makes it easier to push them out of the pores. Don't you just love watching the squiggly stuff coming out of the pores. I know it's disgusting, but it's SO satisfying.

It feels REALLY minty on my skin. It does smell kind of witchhazelly after you put it on, but it's actually quite refreshing. The Texture is what it says on the tin, a gel.

I would love to provide a before and after picture but Whiteheads are SO hard to photograph!

One thing that bothered me about the product was the excessive packaging. Look how big the box is in comparison to the bottle. Ridonkulous!



SECOND PRODUCT: Submerge me- Don't you think the cerulean bedcovers totally go with this product? No? Just me then.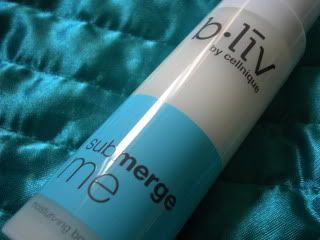 Price:45ml $49USD
http://www.blivskin.com/index.php/dry/submerge-me.html

What it Claims: Moisturising essence hydrates and brightens your skin, and ensures that the signs of ageing are never seen

Does it live up to the claims? So, this essentially is a moisturising booster, I was confused about this first. Is it a Moisturiser that BOOSTS skin, or is it a Booster product to use beside your normal moisturiser? On the Website, it describes it to be the latter. I used it both ways and the latter just made it a little too greasy, but I guess if I happen to have an extra bad day it'll be great for this. (although this maybe because I'm using it in comjunction with Olay which is pretty heavy duty!) On its own, I felt that it was more than enough, this was my favourite product out of the two sent, my skin feels totally supple and soft to touch after this! I also used this as a moisturiser before I apply makeup because it makes my skin a smooth canvas. I'm totally in love with this!

Texture wise, it's more of a gel. What I love about both products as well is the pump dispenser, so handy and hygienic! I prefer this over Vitacreme B12 which is also a good product but the packaging is just win with Cellnique.

Again, sorry, no after pics, been sooo busy lately. But take a look at the resulted skin (sorry, flash made it shiny) But think about this, I used to have to fake glowy cheeks with highlight. This is BARE face. (ignore the super tiredness!)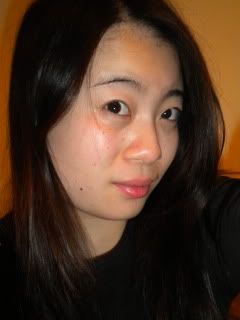 Would I repurchase? Even though I loved the submerge me product, I wouldn't repurchase depending on seasons! But off with those heads, it does have its flaws but it is a genius product. I'm pretty on the fence still.

BUT YOU DON'T HAVE TO BE ON THE FENCE. Cuz B.Liv are sponsering a mini giveaway on this Blog!

B.LIV will give the first 50 Readers who drop them an email a FREE SAMPLE of Off with those Heads!!

All you have to do is send an email to fbfreesample@blivskin.com with the Subject heading: Looking-Glass-Beauty.blogspot.com with your FULL NAME AND POSTAL ADDRESS.
(ends 3rd December 2010-ONE WEEK!)

*Deliveries will be sent within 4-6 weeks.

If you're interested in FULL-SIZED products, check out their website! Worldwide shipping! http://www.blivskin.com/index.php/


FTC: I was sent these products to review.

anyways, Ciao for now! x