As many of you know, the launch of Illamasqua's new collection has been subject to much hype on Twitter especially. I was kindly invited along to have a peek at their collection and swatch it in person! In the lead up to the collection, a lot of hints were dropped into my inbox, and the nail polishes are much much advertised.

The concept behind the theatre of the nameless is very much inspired by 1920's Germany and if you're a history buff, you'll know that it's the era of the Weimar republic, the era before Hitler ruined Germany's rep. An era as described by the Illamasqua team to be a hedonistic, illicit and erotic era led by one woman, Anita Berber. The main inspiration of the collection, she was described to be a prostitute but also the priestess of Depravity. All of these names pop up in the collection as a homage to such a prominent and promiscuous figure. Weird fact for you, the starting concept was based on a memory of David Horne's (Illamasqua's Director of Product Development) of his time in Germany, at the time when the Berlin Wall fell!)

I actually got talking to one of the production team and I love talking to them because they're so excited about their products and there's background to it. Not that others don't but the historical aspect of it really excites me (Yes I get off on that, shoot me!)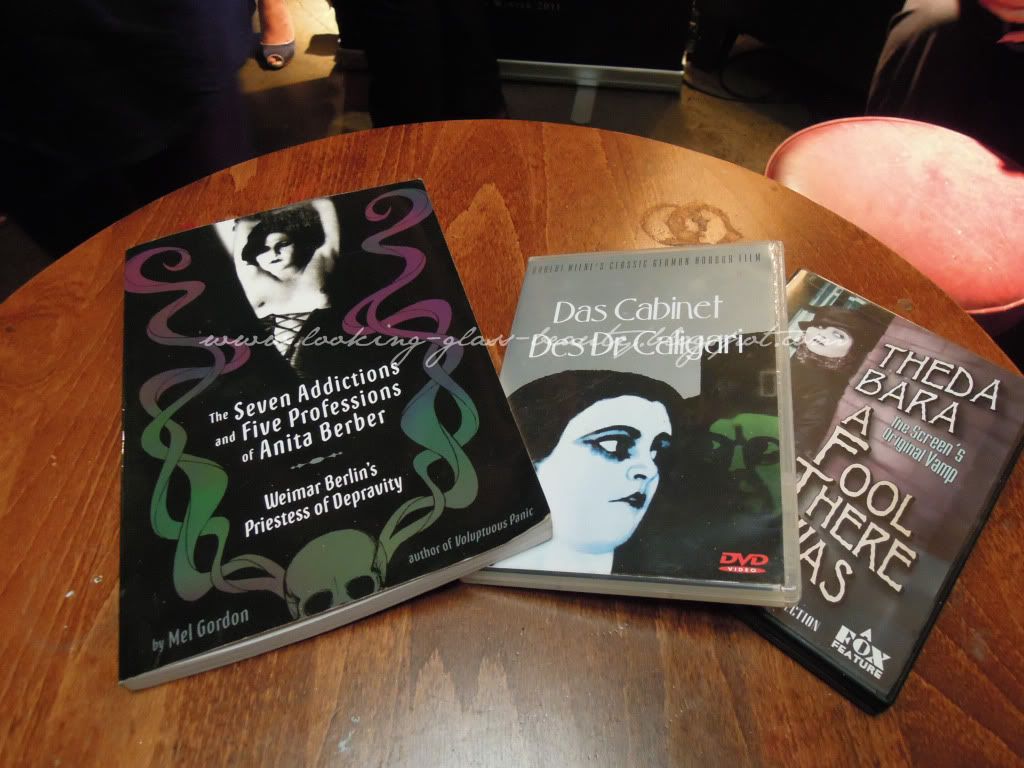 The event was held at LVPO in Soho and drinks and snacks were on hand to feed alot of hungry bloggers! The sett up of the event was a signature illamasqua set up-dark and mysterious. Most pictures are taken by my friend Amy Lam who came along with me. (Cuz I'm that posh that I CAN employ a photographer. HAHAHA. Joke.)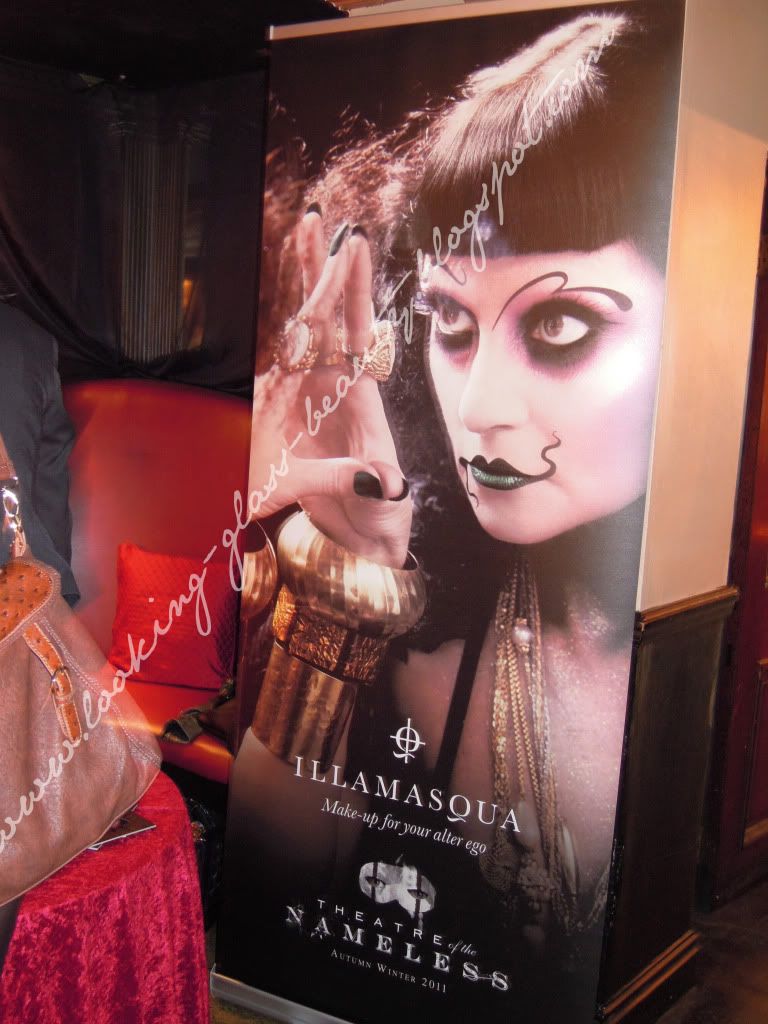 Made up models were flitting around the room, showcasing how you can use their products. (I know, I'm definitely hankering after the sealing gel and will be making a quick trip down beak street when i get paid!)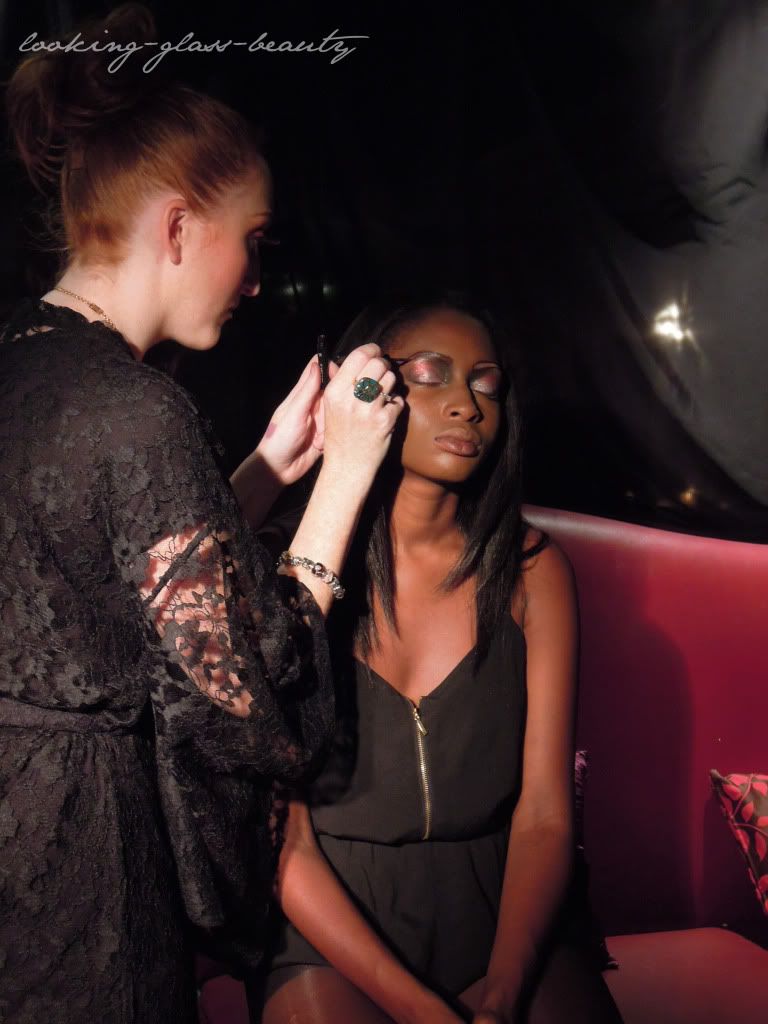 The collection itself is every bit as weird and wonderful as the woman herself. Alex Box, Creative Director describes it to be a collection to be 'a heady mix of opulent hues, decadent pigments, and fearless application. A bruised and burnished pallet that gives a sensual slip that bleeds colour into colour, worn through and kissed off.'

One of the star products is definitely the nail polishes, gone are the crack and matte trends and cue the rubber finish trend. The formula for the nail polishes look really good and they dry super fast, but it is quite gloopy and you have to be quite of an expert to put it on, otherwise it's JUST a mess. I tried it on my aunt's hand the other day. Also Vice (deep cerise shade) is much more suited to fairer skintones and less yellow skintones. So If you looking to buy, there's a tip for you.



A picture of Amy's Nails. :D in Kink (green Shade)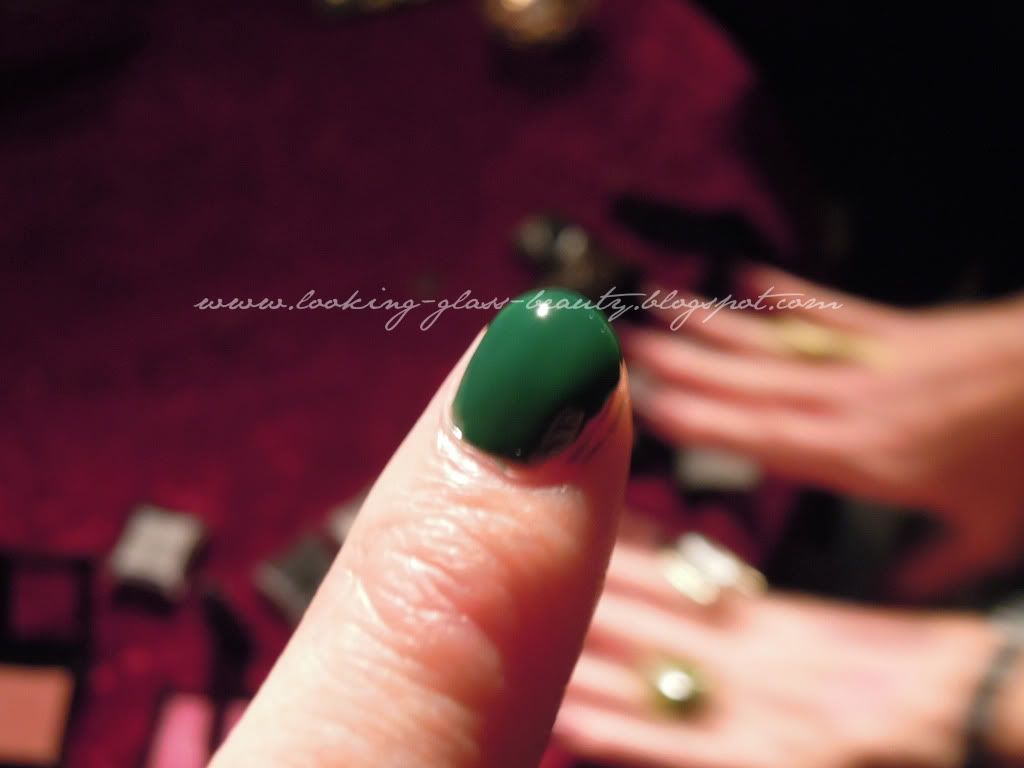 Another product that was raved about was the loose pigments and this was thrown about the room and all across faces and clothing to show that pigments aren't only used as makeup but as a stylish addition to clothes! Beguile is a white shimmer that doesn't have any lilac/purple colour in it which apparently is different from other white shimmer pigments in the current market. Zeitgeist is a black shimmer, very similar to my hyper beam pigment from my pokeshadows collection but used with the sealing gel, it's a very very cool liner. I might actually head down to get beguile later too because it would look amazing as shoulder glitter. :D




I didn't get a picture of the lashes but the falsies were made especially for this collection by a certain Amelia Arsenic www.aisforarsenic.com. The lashes are called Weimar and Grandeur. Weimar is a pair of red lashes whereas Grandeur is a bit more interesting which has two lashes stuck together, one short one long and both are as equally dramatic.

Didn't talk about the blushes or the cream pigments but look how pretty they are! I'll probably pop into beak street to ask for another demonstration!




A peek at their other products!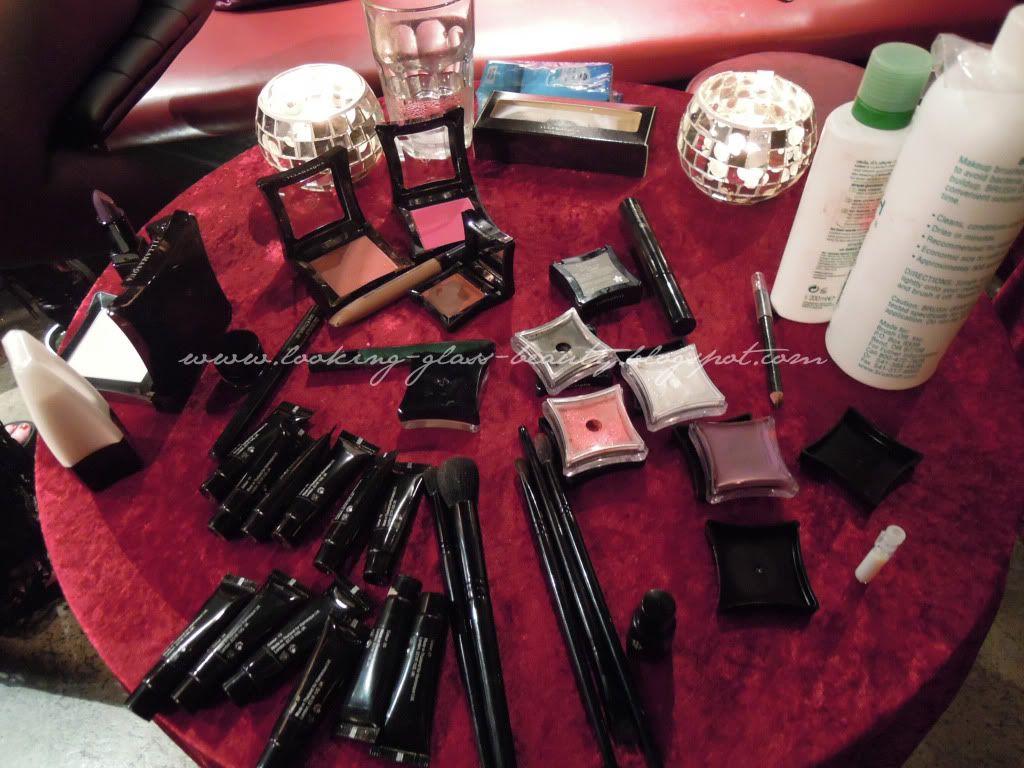 They even sent me away with a few products to try! Will do separate reviews on these!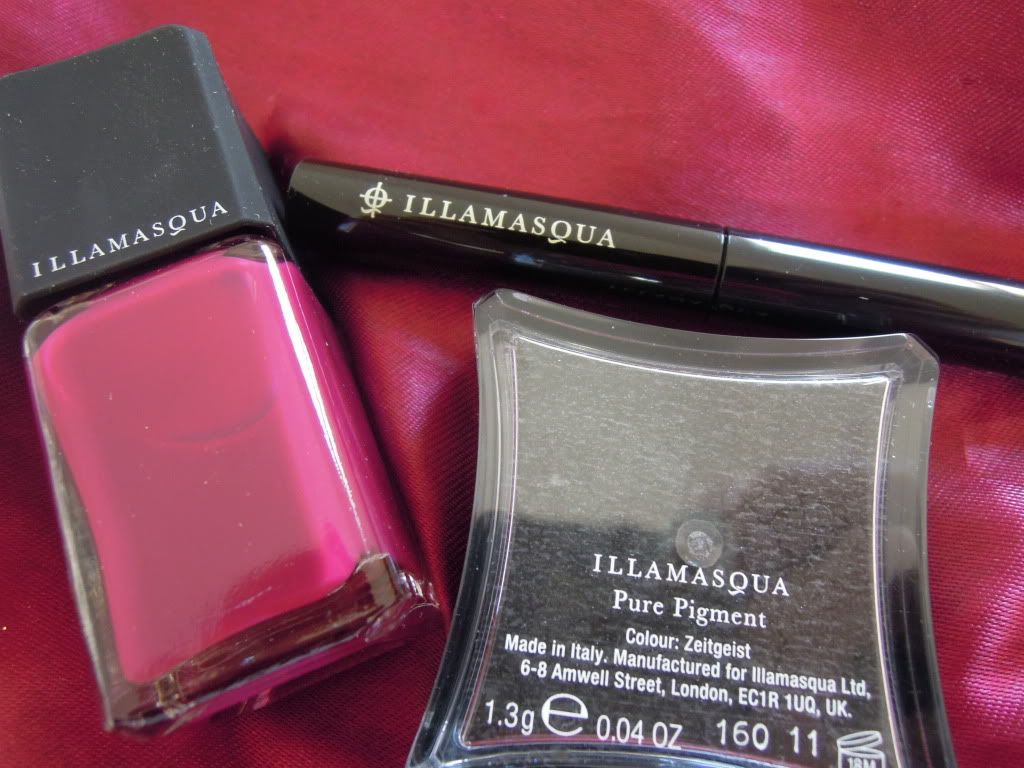 Will you be entering the Theatre of the Nameless?