So I've been teasing you readers about a pokemon inspired made up look and here it is. The wait is OVER. I can finally reveal to you what I've been racking my brains about for the past 3 weeks since I've received my Shiro Cosmetics Pokeshadows. But even today's look isn't perfect. Not for me anyways, I still feel like I have something missing, an element that has come to me just as I am writing this blogpost. I'll explain later.

Here's the inspiration Photo: I know the Thunderbolt is yellow, but I already used the Yellow eyeshadow for the top and I need a contrast so I just picked the background colour. I know, I know, Thunderbolt should be either bright white or bright yellow, but in this case, blue seemed to portray how electrifying this Pokemon truly is. (and now I sound like David Attenborough! LOL)



Here's the final face look. I did put on red blush on the cheeks (Like Pikachu's red cheeks!) but they seem to wash out under flash. Probably would have been better off using a very strong cream blush. (Number 1 of my imperfections!)The Black on the outer V of the eyes is a creative take on Pikachu's ears. and the yellow, of course is Pikachu.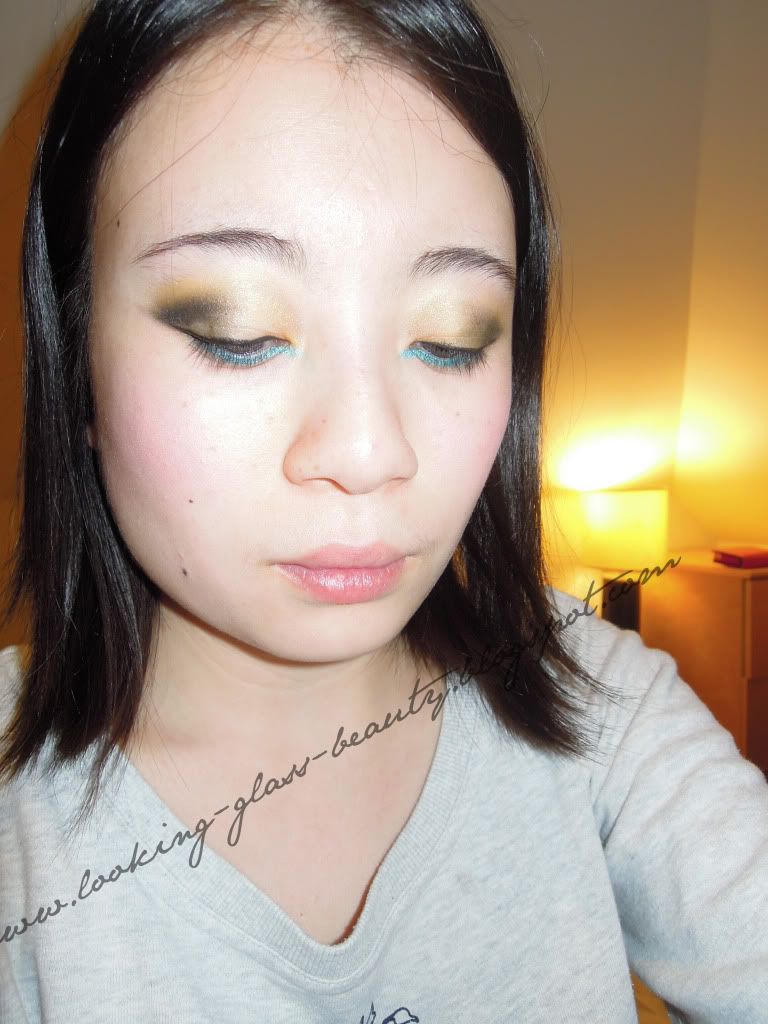 Here's a close up of the eye. Here's number two of my second imperfection, the lashes aren't done. The reasons are twofold. Firstly, I was creating this look around 8pm and I didn't really want to spend 15 minutes trying to get my mascara off. And secondly, I should've used BROWN mascara because Pikachu has brown stripes but I don't have a brown mascara in my collection. So in the ideal world, the lashes would be down and finished off with brown. But instead you have my imperfect eye makeup! I hope you don't mind!


Products Used:
Face
Benefit Coralista Blush
Eyes
Muji Brown Palette: Pale yellow champagne colour as base
Shiro Cosmetics in Pikachu (Yellow)
UD Alice palette in Jabberwocky (Black)
Shiseido MM automatic Liner (Black)
NYX black eyeliner to tightline
UD 24/7 Liner in Flipside (Blue)
UD Alice Palette in Alice (Blue) to set the blue liner because 24/7 liner is pretty smudgy at times.