So, regular readers, remember a few months back when I had a sudden brainwave that my obsession with collecting makeup/eyeshadow was a little bit like collecting Pokemon? HERE (Okay A YEAR AGO. But time is NOT the point!) Well apparently, I'm not the only one who had the same idea, Caitlin from Shiro Cosmetics had the same idea and even went one step further, she makes eyeshadows and NAMES them after Pokemon. Once I found out about that, I was on that like white on rice, like Pikachu to Ash Ketchum, if we need to use a more appropriate analogy.

Now, as some of you know, I'm a really bad decision maker and I couldn't choose which of the eyeshadows i really wanted, so being the greedy bitch that I am, I bought sample bags of ALL FORTY eyeshadows. Surprisingly, it was pretty reasonable, about £21 for all of it. The only problem now, was dispensing them in pots which I duly did so. Thank you Ebay seller I-homeware. (I worked out that getting the mini pots were expensive and I wouldn't use it up and if i got my own pots and did my own dispensing, it would turn out to be £5 cheaper, which I could did use on uh...snacks. (A girl gets hungry, Shoot me.)

Well, the package arrived when I was on holiday, powerwalking around HK. And four sunny weeks came and went until I arrived home. And there it was, my pokemon eyeshadows. I hadn't been so excited since I found my trusty pokemon red underneath my bed. (Yes, I was 20 year old, I live in ETERNAL childhood.) So after going googly eyed at it, it was time to get to work. FORTY SWATCHES FOR YOU! :D

(Pictures enlarge when you click it. Oh My God, that sounds dirty.)
Here's how it all arrived...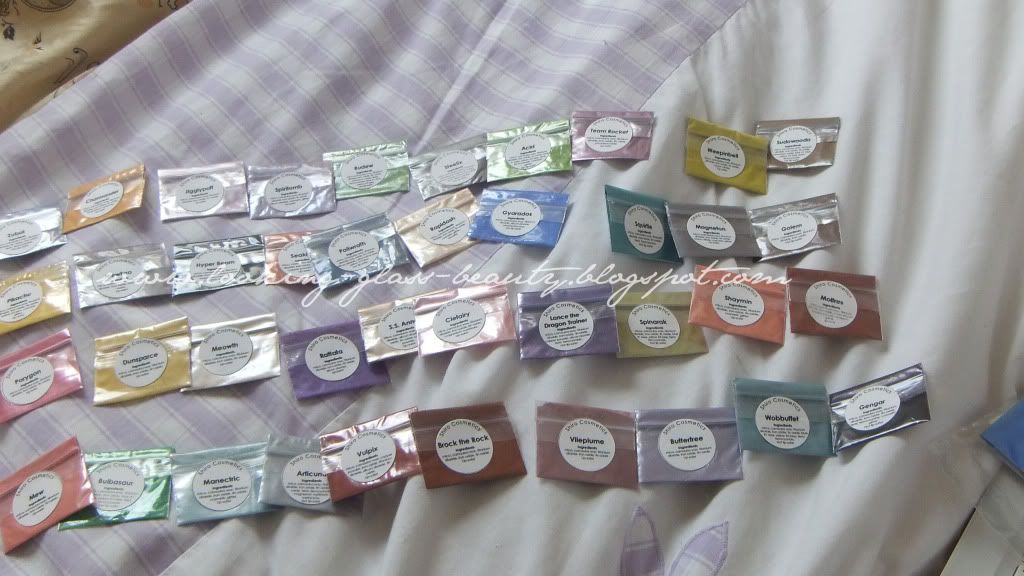 Here's how I used 2 hours of my life (productively!)


SWATCHES. Some might be brighter because I was using wet wipes throughout the photo session.
Lipsafe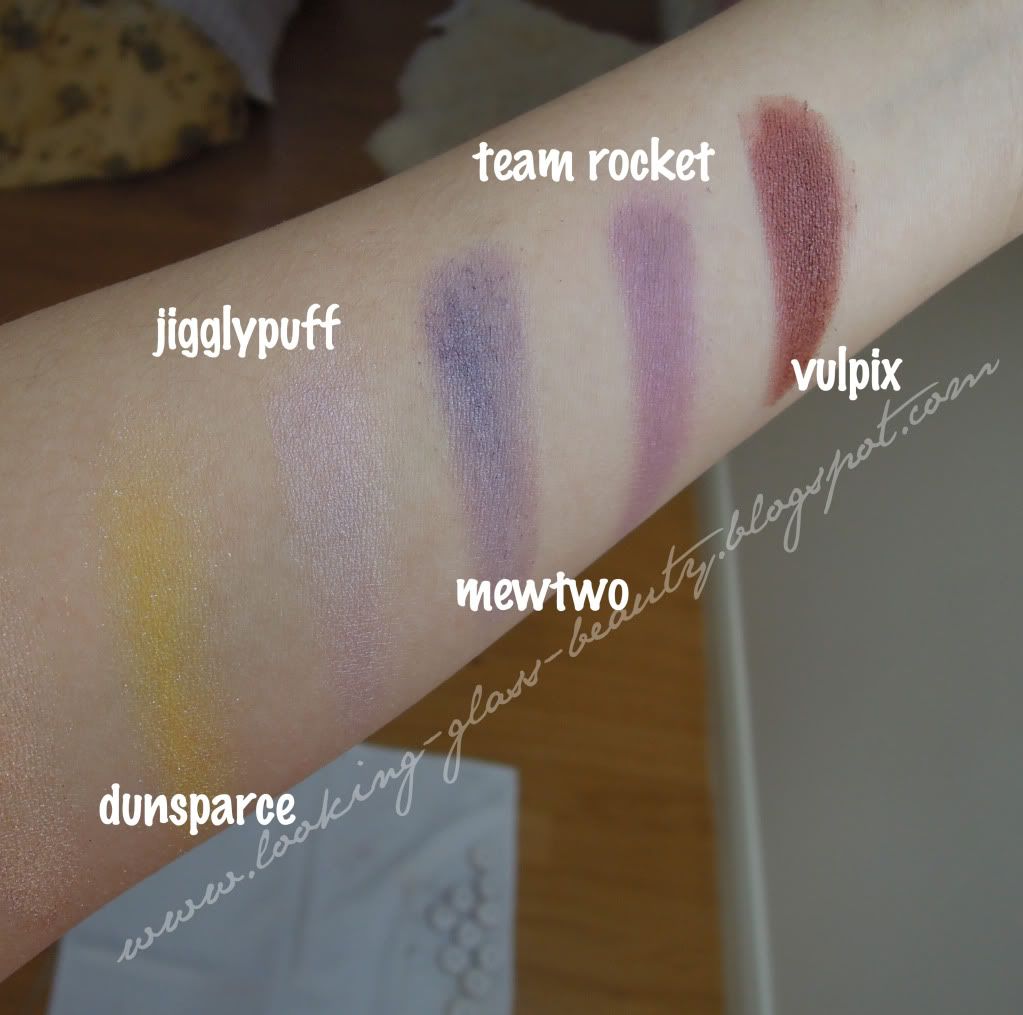 Lipsafe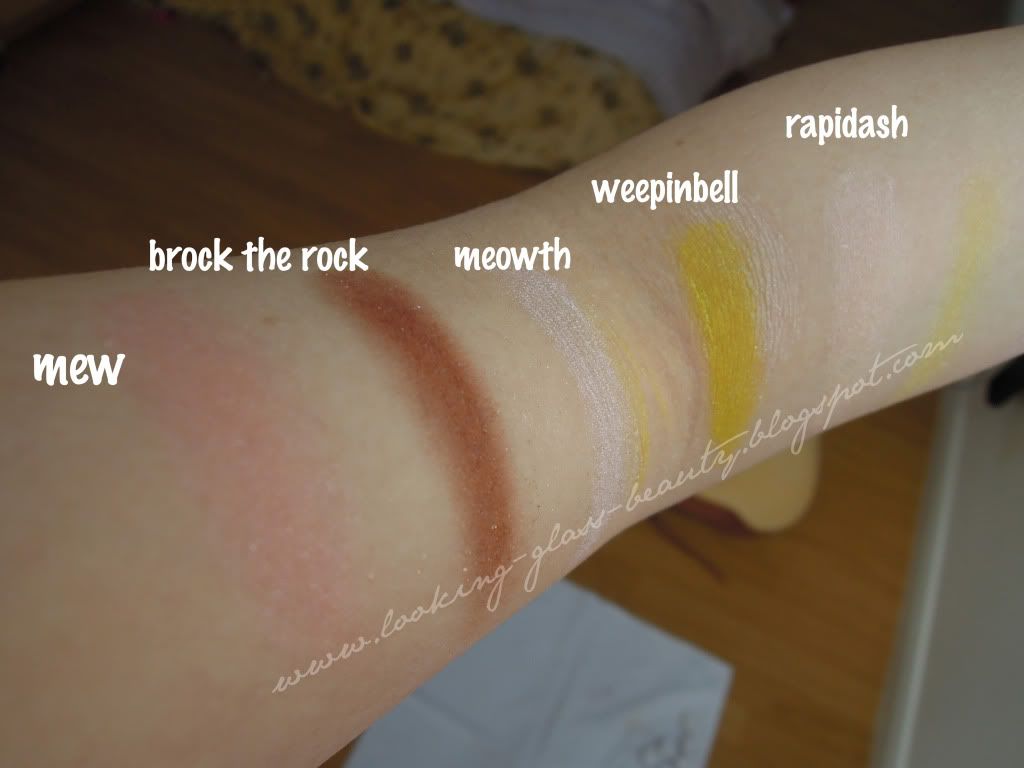 lipsafe


Lipsafe-Just want to say, I LOVE MOLTRES, it's rust with chunky gold glitter. Like so much fallout but SO pretty. S.S Anne is also very very pretty.


lipsafe-Charmander's a bit chalky..=/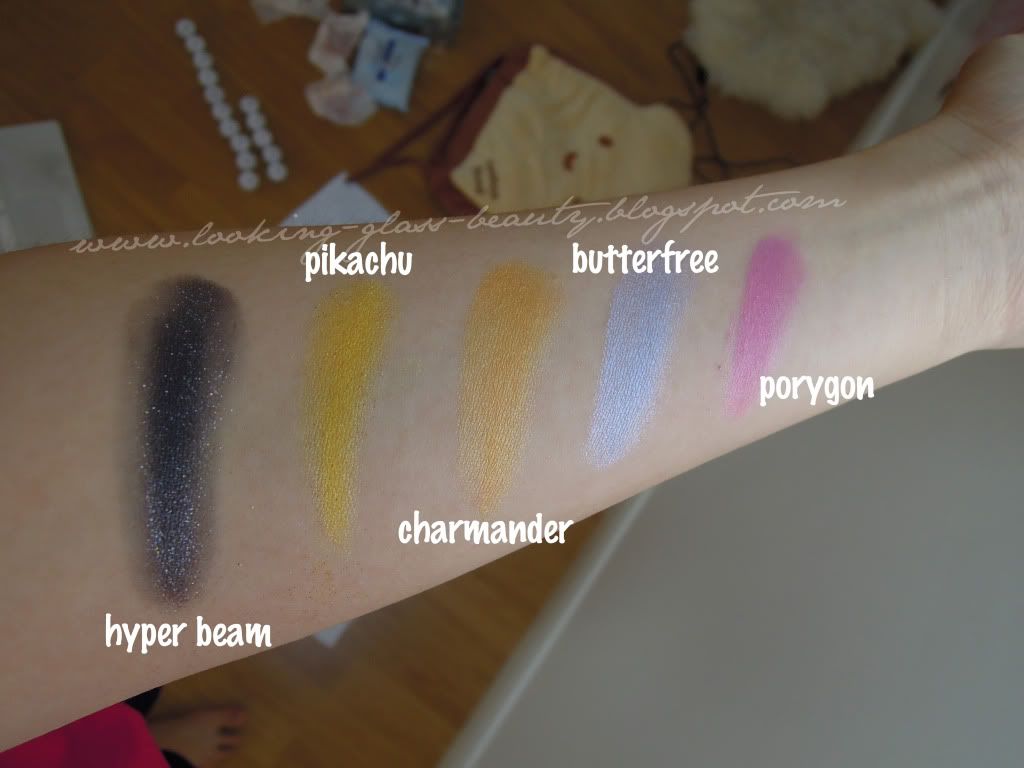 Non Lip safe-HOW AMAZING is Squirtle (the colour AND the pokemon!)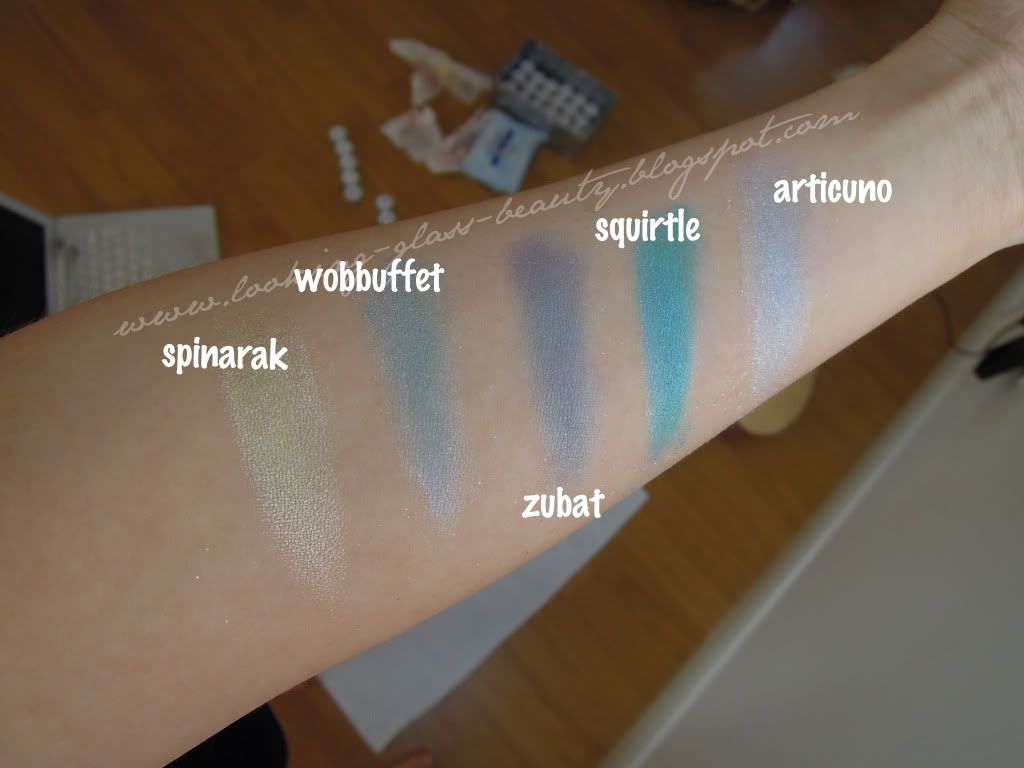 Non lipsafe-gyarados is a bit chalky and hard to blend but the colour is so bright.


Non lipsafe.


phew! Sorry it was so picture heavy. They're all asleep in the pokemon computer now. I mean, Shoebox. What colours do you like? Have you tried Shiro cosmetics?