A lot of people know I have a problem with Foam on food. It looks like someone has just spat on my plate. I mean, top class modern european/british gastronomy and you give me FOAM, and it's not even aesthetically pleasing to the eye. Not only that, foam is essentially, well, air, thus this is double the daylight robbery it already is.
But foam on face is SO much more fun and surprisingly more pleasing to the eye and to the child within me. Foam beards, eyebrows galore. I spent DAYS playing with it. What? You ask. Simples, the bubble net. A product that has been recently reviewed and blogged by Nic Nic at Bang Bang she shoots and also Kay from Cosmeddicted. I snapped mine up at Muji, I saw it and I just HAD to have it. It's supposed to make mochi-mochi foam ala Japan? MUST-HAVE. (I'm extremely fickle, I KNOW.)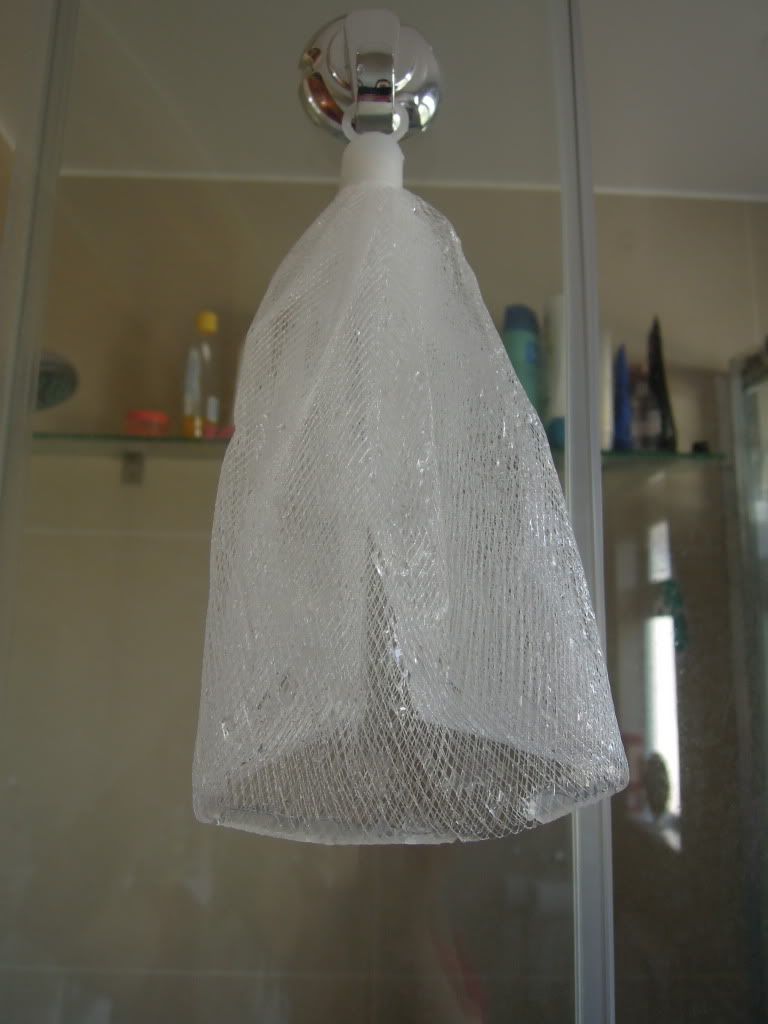 I'll probably update this post, I didn't take picture of how dense the foam was because I was too busy playing with it. There is one disadvantage to the bubble net. You waste a lot of product just playing with it, like it's a sad gloomy september day and what makes me happy? Foam beard. :)
Get yours from Muji £1.50. A bloody steal, in my eyes!
P.S: I've also noticed in Asia that foam is BIG BIG THING, on skin, that is. Alot of the cleansers come with foam dispensers. There's an uber cute biore one called marshmallow whip facial wash. Singaporean Blogger StarryXuan has done a review on it and I've already put it on my to buy list. And even though I have a bubble net it's cuz I iz a massive kid who wants to look like she has rabies. ;P *stalks asian e-shopping sites*